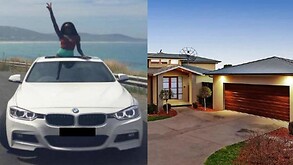 The daughter of South Sudanese former military chief (General James Hoth Mai) is appealing Australian Federal Police taking of her house and car as proceeds of crime. The oral hearing started this morning 10.15 am at the Civil Division of Court of Appeal in Victoria and was adjourned from 1 pm to 2 pm. The presiding judges are Justice Tate, Justice McLeish and Justice Hargrave
The court the order to restrain property in Narre Warren North was made on 19 December 2017 in 'accordance with sections 18 and 19 of the Proceeds of Crime Act 2002 (Cth) ("the Act")'. The restrained property was owned by the Son of James Hoth Mai, and the Audi motor vehicle is owned by sister.
The case cited as Titchiang Hoth Mai vs Commissioner of the Australian Federal Police is over the property that was bought for over one million Australian dollars and the Audi car that cost over 20 thousand. The team of three lawyers representing Titchiang Hoth Mai were at court today appealing if the three judges could revoke the existing restraining order on the Narre Warren property.
Until now, none of James Hoth's children is charged or alleged to have committed any crime. The affidavit filed by the Australia Federal Police is a civil action. The final decision or the ruling will not be known today. According to the person familiar with the condition of the restraining order, the family can't do anything with the car or the house now while the order is active. We will let you know about the outcomes of the appeal.